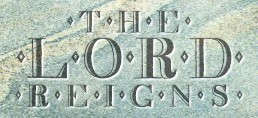 Church Vision: A Vision To Build- Three Years to Build,Six Years to Plant.
"where there is no vision , the people are restrained" Proverbs 29:18
"On this rock I will build my church, and the gates of Hades will not overscome it" Matthew 16:18
WHCC is a non-denominational church, based on the Gospel, to spread God's words and to prepare and equip church members to witness God's grace to the community.

Organization News: Extension numbers for pastors:
Rev. David Hsu Ext. 104
Rev. Ted Law Ext. 103
Church office hours are 9:00 AM to 5:00 Central time (GMT-5 hours during daylight savings) PM Tuesday to Sunday. Closed Monday.

2002 WHCC theme: Worship & Service, Our Utmost for His Highest.
Formal membership is a step of commitment to make your local chuch your spiritual home,and taking ownership of the service and ministry of the church. We invite all regular attenees of WHCC to consider joining membership.