Discovery Camp Speaker: Willie Mayfield
Theme: Army of 1
Theme passage:1Timothy 6:12 Fight the good fight of the faith. Take hold of the eternal life to which you were called when you made your good confession in the presence of many witnesses.
COST: $130 (-$5 for additional family member,-$15 for every new comer who does not attend a sponsoring church,-$15 for everyone who brings a newcomer).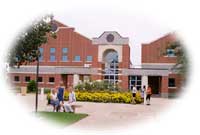 Things to Bring:
Bible, sleeping bag, gym shoes,journal,pillow,bug spray,pen or pencil, light jacket, sunblock,sheets, toiletries,flashlight.
Things NOT to bring: CD Player,games,cards,etc.
WORKSHOPS!
1.Christianity 101: Learn how to be sure you're on the right track.

2.Life on the Home Front: What happens in your family when nobody is looking.

3.Boot Camp: How to use spiritual discipline to get closer to God.

4.Red Alert: How to deal with peer pressure.

5.Dating & Friendship GI Jone & GI Jane: date in a godly way.

6.Down in the Trenches: Biblical ways to control the blues.

7.Courage Under Fire: How to be a bold witness for God.

8.In the Line of Fire: God's provisions for fighting temptation.

9.Personal Identification: Your unique identity in the world.

10.Dawson's & Destiny's vs. Fox News Plus One? Bring it On!: How do Christians respond to a world shaped by mass media.
Location: Blinn College Brenham,Texas.
Don't know where it is? please click the bar below.